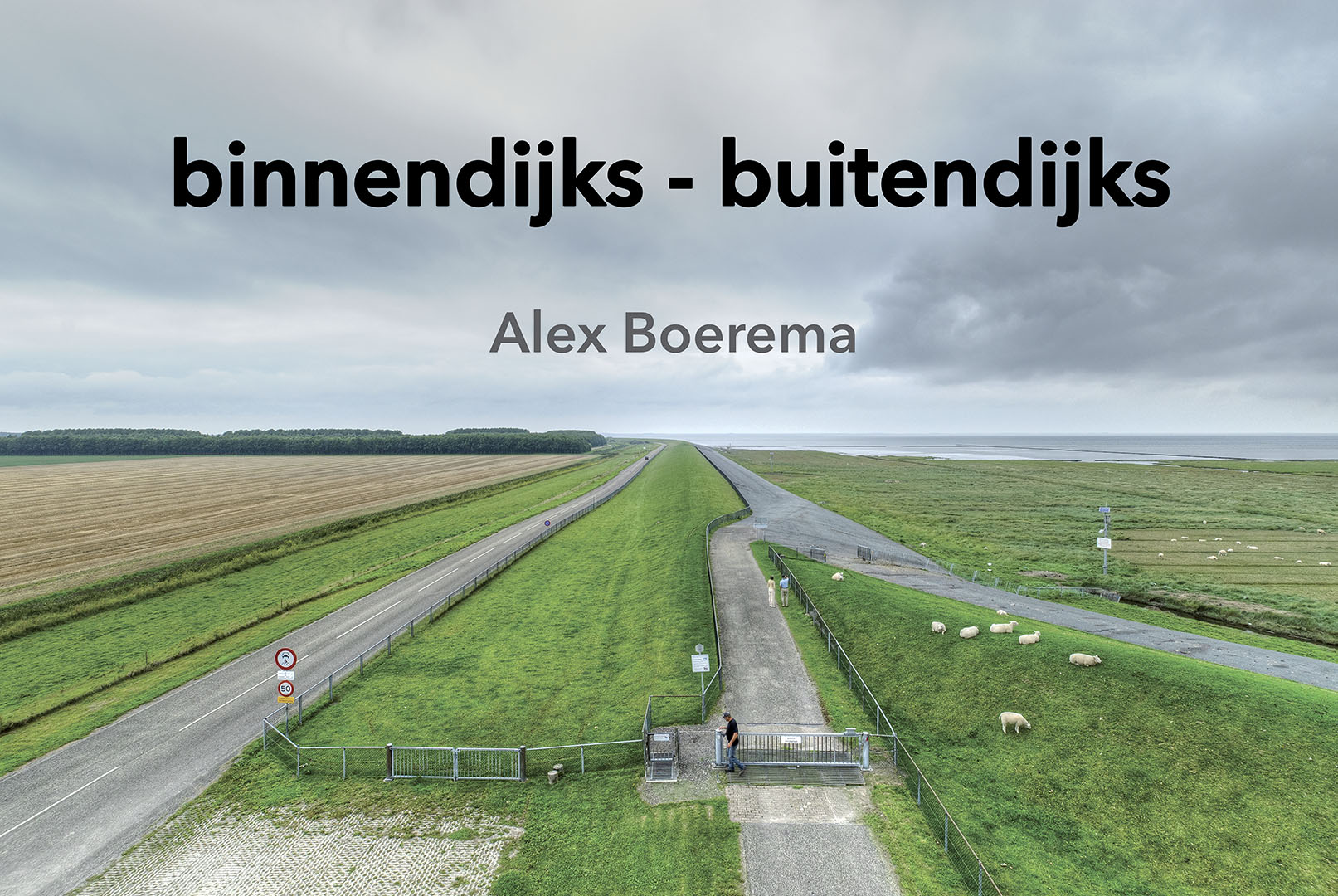 In 2019 it was 50 years ago that the Lauwerszee was closed off. It was the last major closure in the context of the Delta Works and had a major impact on the lives of Groninger and Frisian coastal residents. A lot has changed in those fifty years. The working island of Lauwersoog became a port for fishing and for the ferry service to Schiermonnikoog, part of it became a military training area for the Ministry of Defence and a large part became a nature reserve.
I am often in the Lauwersmeer area and then realise that during my first years of life this was still sea, with dry mud flats, brushwood dams and salt marshes. In fact, my earliest memories of the holiday on Schiermonnikoog are that we left from the harbour of Oostmahorn. And later that we drove by bus through the Westpolder and along the dike to Lauwersoog.
What used to be outside the dike is now inside the dike. We now find it quite common to see a church tower behind the dike or to sit on the waterfront on the outside of the lock. But, why does Lake Lauwersmeer actually have the capricious shape it has now? What's that weird little island in the lake near the 3 larga spindle locks? A map of the area as it looked in 1961 offered a lot of clues.
24 photos have been plotted on the map and tell the story of the 50th anniversary of the Lauwersmeer area. Shaped by the sea.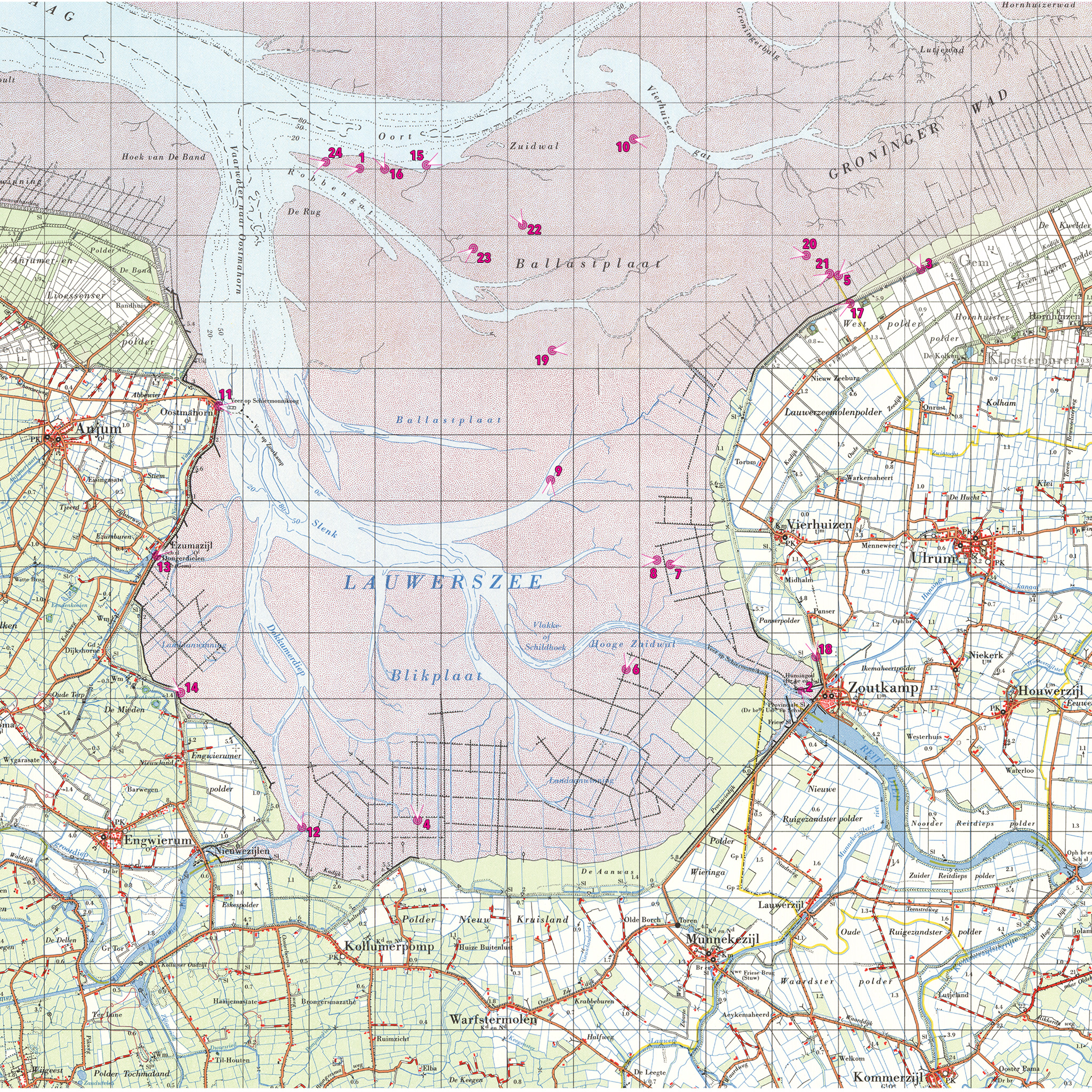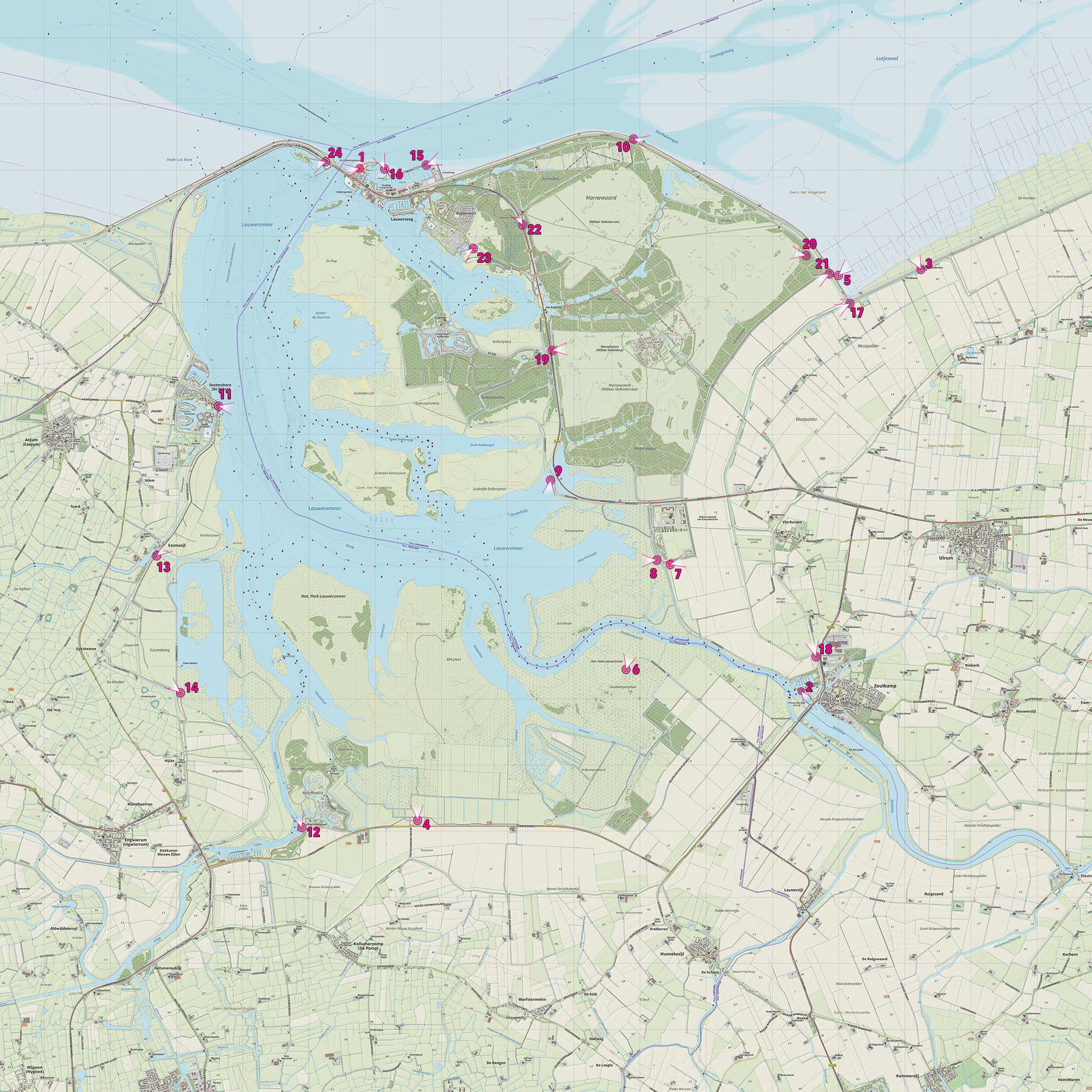 Source: J.W. van Aalst, www.opentopo.nl (map 2019) and Kadaster (map 1961).
Slide the line across the image to see the situation in 1961 or 2019
Do you want to own a print?
The prints shown in Pieterburen (40 x 60 cm Fuji glossy paper mounted on 3mm Dibond) are for sale at € 120.00 each. Please contact us via the contact form.
Also via werk aan de muur you can obtain the images on various media.